Prowl is a push notification client for iOS. Push to your iPhone, iPod touch, or iPad notifications from a Mac or Windows computer, or from a multitude of apps and services. Easily integrate the Prowl API into your applications.
Push notifications When a Growl notification pops up on your computer, Prowl sends it over Push.

Beautiful, elegant list A clean, easy-to-control list of your notifications.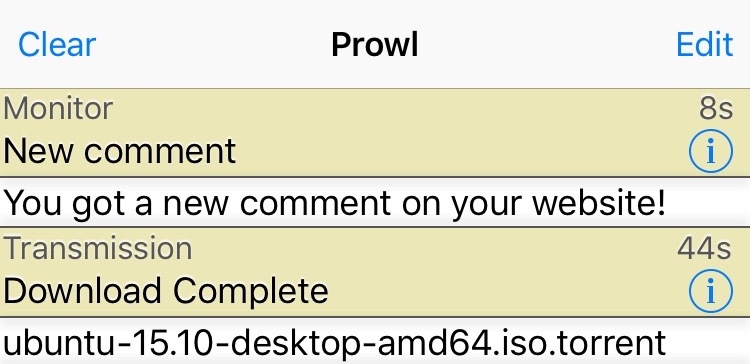 Redirections Opening a push notification can launch a different application, or any website you want.

Universal, powerful Prowl features an excellent iPad interface to complement you on whatever device you'd like.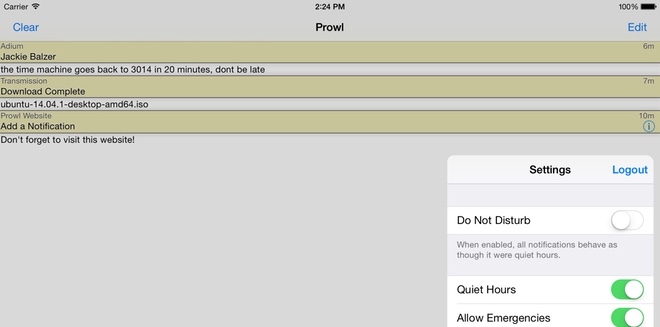 Quiet hours and "Do Not Disturb" During quiet hours or DND, only the badge count is updated. No sounds, no alerts.

You can let emergencies through if you'd like, or toggle "Do Not Disturb" at will.
Edit fast, edit well Enter the editing view to get a quick glance at your notifications, or delete those pesky ones.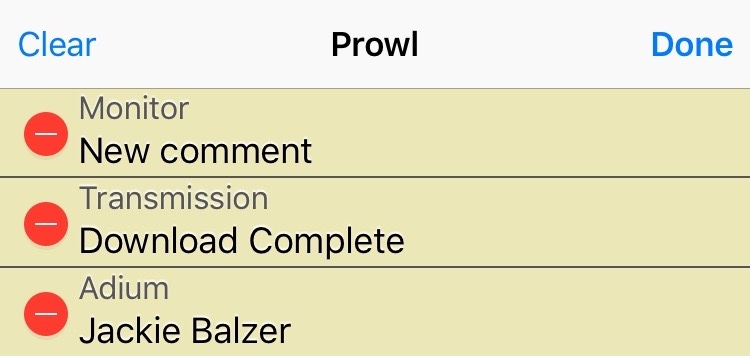 Apps and services Check out all the available third-party and official apps and plugins for a wide range of functionality.
Send links to your device Phone numbers and websites are linked inside Prowl. URLs through the website or API will get opened automatically.
Infinitely extensible From delivery updates to torrents, Prowl is as infinitely expandable as Growl is.
Send only what you want The Growl plugin can be configured to only send under conditions you specify.